KTM Mould had designed , built and produced many high quality hot runner moulds . we are experienced in building a variety of hot runner moulds like as follow brand :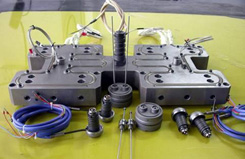 Yudo

HASCO

INCOE

Mould-tip
Mould Master

DME

Synventive

Husky

Hot runners are popular in high production parts , especially with
a lot of cavities and the advantages of hot runner moulds are
obvious :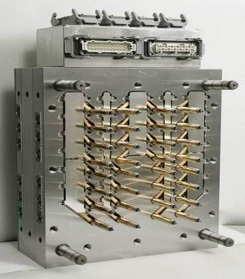 lower injection pressures .

lower clamping pressure .

no runners to disconnect from the moulded parts .

shot size is reduced by runner weight .

nozzle freeze and sprue sticking issues eliminated .

cleaner moulding process ( no regrinding necessary ) .

having no runners reduces the possibility of contamination .

consistent heat at processing temperature within the cavity .

no runners to remove or regrind , thus no need for process / robotics to remove them .

cooling time is actually shorter ( as there is no need for thicker , longer-cycle runners ) .

However hot runner also have some disadvantages , the cost is more expensive than a cold runner , it requires costly maintenance , and requires more skill to operate . Color changes with hot runner moulds can be difficult since it's virtually impossible to remove all of the plastic from an internal runner system .